Tony Serrano Joins Coldwell Banker Exclusive and iKONIC Collective Sports and Entertainment, Led by Page Turner of HGTV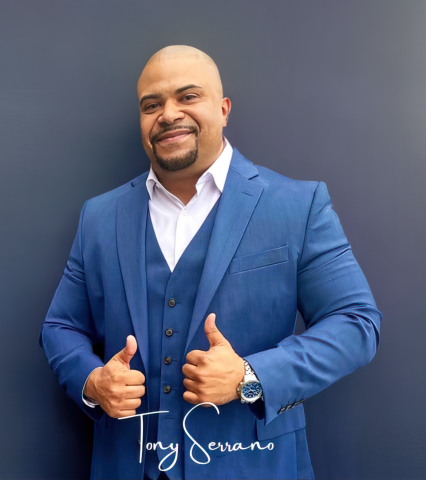 Los Angeles – May 31, 2023 – Coldwell Banker Exclusive, a leading real estate brokerage, is pleased to announce the addition of Tony Serrano to its esteemed team of professionals. With an exceptional track record as a top producing real estate agent, Serrano brings extensive expertise and a client-centric approach to his new role. In addition to joining Coldwell Banker Exclusive, Serrano will also be part of the newly formed sports and entertainment group, iKONIC Collective, led by the renowned Page Turner of HGTV.
Known for his outstanding dedication, strong negotiation skills, and deep market knowledge, Tony Serrano has established himself as a trusted real estate expert throughout the industry. With an impressive sales portfolio and an unwavering commitment to client satisfaction, Serrano consistently exceeds expectations, making him the go-to agent for both buyers and sellers alike.
"We are thrilled to welcome Tony Serrano to the Coldwell Banker Exclusive family," said Erwin Pineda, CEO of Coldwell Banker Exclusive. "His proven success and unwavering commitment to excellence perfectly align with our company values. Tony's expertise will undoubtedly enhance our ability to deliver exceptional service and results to our valued clients."
In addition to his affiliation with Coldwell Banker Exclusive, Tony Serrano will also be joining iKONIC Collective Sports and Entertainment, an innovative venture led by Page Turner, a prominent figure in the world of entertainment and real estate. As part of iKONIC Collective, Serrano will have access to a unique network of sports and entertainment professionals, allowing him to provide tailored services to clients in these industries.
With Tony Serrano's extensive experience and industry knowledge, Coldwell Banker Exclusive and iKONIC Collective Sports and Entertainment are confident that they have added a valuable asset to their respective teams. Serrano's expertise and dedication will undoubtedly contribute to the success and growth of both organizations.
For more information about Coldwell Banker Exclusive – Downtown and their services, please visit www.coldwellbankerexclusive.com.
Media Contact
Company Name: Coldwell Banker Exclusive
Contact Person: Erwin Pineda
Email: Send Email
Phone: +1 (818) 371-0503
Country: United States
Website: www.coldwellbankerexclusive.com