Savage Music Set to Make Waves in the UK Ahead of Sean Dampte Live In Concert London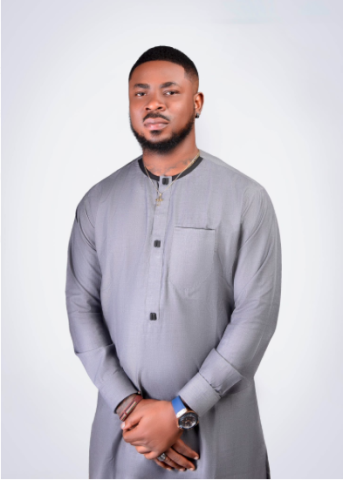 Savage Music, the renowned record label home to talented artists such as Sean Dampte, Joey Benks, and Jay Ocean, is gearing up to deliver an unforgettable experience for Sean Dampte's fans in the UK.
The announcement was made by Savage Music's Head of Media, Oluwatosin Adesanya, popularly known as Orisha, who expressed the team's excitement and dedication to putting on a stellar show for Sean Dampte's loyal supporters. With a team of talented professionals, Savage Music is ready to create a memorable experience for attendees.
Alashi Eniola Kunle, the artist manager of Sean Dampte, disclosed that the highly anticipated event, known as Sean Dampte Live In Concert (SDLIC), aims to provide an intimate setting for fans to connect with the music on a deeper level. The concert is scheduled to take place on the 17th of September at the iconic Jazz Cafe in London, a venue known for hosting exceptional live performances.
The news of the upcoming concert has ignited a wave of excitement among fans of the Nigerian singer-songwriter. Sean Dampte's electrifying blend of Afrobeats and amapiano music has captivated audiences worldwide, and the live performance promises to be an exhilarating experience for all in attendance.
Oluwaseun Oluyole, widely known as Sean Dampte, began his musical journey as a chorister in Lagos, Nigeria, before emerging as a prominent Afro-Fusion artist. With a rich discography that dates back to the early days of Nigerian hip hop, Sean Dampte has established himself as a trailblazer in the UK Afrobeat music scene. His music resonates with millions of listeners, thanks to his unique fusion of Afrobeat, dancehall, and amapiano.
The Sean Dampte Live In Concert is expected to be an unforgettable night filled with mesmerizing performances, infectious rhythms, and an atmosphere of celebration. Fans can anticipate an array of talented artists sharing the stage alongside Sean Dampte, further enhancing the musical experience.
Orisha also took the opportunity to share exciting news about Savage Music's ongoing tour across Africa. The record label has been hosting concerts and meet-and-greet events in various locations, including Abuja, Ghana, and Kenya. This international tour highlights the label's commitment to showcasing exceptional talent and connecting with fans across different regions.
In addition to the talented performers, Savage Music boasts a dedicated team of professionals who contribute to the success of the label. This includes videographer Adeniji Ebenezer Oluwasegun, project and logistics manager Awofeso Jeremiah Ebunoluwatobi, artist Joseph Eferurhobo, artist relationship manager Idowu Junior Ehimigbai, publicity specialist Uchenna Fidelis Nwogu, media manager Olamide Olabode, and publicist Onilewura Saeedah. Their collective efforts ensure the seamless execution of Savage Music's projects and events.
Fans can join a queue to be notified when tickets go live by visiting seandamptelive.com and are encouraged to stay tuned for further announcements regarding the full lineup of performers and special guests for the UK edition of Sean Dampte Live In Concert. It is a night that promises to be an unforgettable celebration of Afrobeat music and the remarkable talent within the Savage Music family.
Media Contact
Company Name: Savage Music Nigeria
Contact Person: Oluwatosin Adesanya (Orisha)
Email: Send Email
Country: Nigeria
Website: https://linktr.ee/seandamptelive