At MEAB Bank, Teamwork And Effective Communication Is Essential
Jun 21, 2021 – MEAB bank has become in a few short years one of the most acclaimed banks in Lebanon that relies on the human factor and sense of community between the employers, employees, and clients. The key to its success is mainly the teamwork diligently done by the administration as well as the employees. It is a well-oiled machine headed by 5 senior board committees who are conscious of the importance of their positions and work together to deliver the best strategies, advice, and most importantly compliance and corporate governance.
The Risk Committee is responsible for advising the board on the bank's overall current and future risk tolerance as well as coming up with strategies. This board oversees the senior management implementation of that strategy, including those related to capital and liquidity management as well as MEAB bank's loan portfolio and operational structures.
Then, the Compliance Committee focuses on ensuring that MEAB bank has the appropriate means for promoting compliance with laws, regulations, and internal rules and controls. The Remuneration Committee sets and oversees the compensation system plan and operation and ensures that compensation is fair and consistent with the bank's culture and internal rules.
For its part, the Audit Committee is responsible for supervising the financial reporting process, it approves the audit scope and frequency and ensures the management is taking necessary corrective actions in a timely manner to address any issues identified by auditors in the application of current Lebanese regulatory requirements and international best practices.
Finally, the Strategy Committee is in charge of defining the overall strategy of the bank and ensures objectives and targets are reached while complying with the local and international rules and regulations and by following the comprehensive risk management policies and procedures.
Those senior board committees are essential to monitoring the day-to-day bank operations as they wear many hats and keep the bank in line with all regulations and compliance with all the local and international financial laws and standards.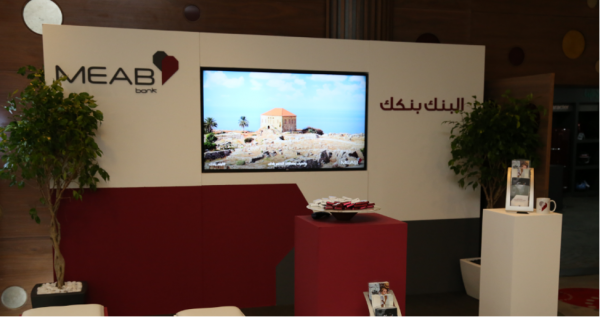 Caption: MEAB bank leads with 5 senior board committees to supervise the day-to-day operations.
Media Contact
Company Name: MEAB BANK
Contact Person: Media Relations
Email: Send Email
Phone: 01-826740 to 45- Hotline: 1569
City: Beirut
Country: Lebanon
Website: https://www.meabank.com/