What is a digital shelf-edge LCD display? Why shelf-edge LCD display is more critical than ever in post-COVID retail
Shelf Edge LCD displays are mounted on shelves in retail shops in order to influence a customer's decision at the point of purchase replacing static shelf-talkers with captivating displays that have video and audio playback in order to make decision making contact with the client.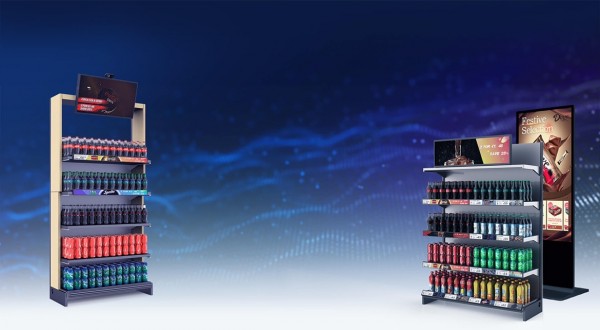 With the smooth progress of global vaccination, after a year of COVID-19, the traffic of consumers entering physical stores is increasing.
For retailers, this is the era of recovery in the physical store environment, which means returning to business and deploying technology to stimulate business, attract customer attention and increase customer loyalty.
But turning back time to the first few months of 2020, retailers handling essential goods have little time to act and take measures to protect the health of employees and customers. On the other hand, non-essential retailers are making every effort to move from a traditional physical environment to a digital environment. By June, e-commerce stores were ahead of the usual physical stores with more than 4 times sales.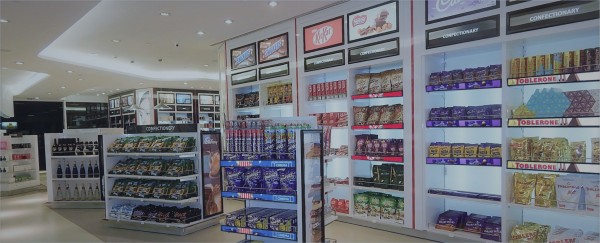 According to McKinsey's research, retailers are facing increasing pressure on profits due to fierce competition and investment in e-commerce. Typically, grocery retailers face profit pressures of 100 to 150 basis points. "Although cost pressures are not new, many retailers have exhausted the traditional means of reducing costs," the researchers wrote in the report- Automation in retail: An executive overview for getting ready. "Unable to pass on costs to their customers in this hypercompetitive environment, retailers are using automation to support and bolster margins."
Although Covid-19 has brought many challenges to physical stores, technological advances are accelerating the retail industry's digital transformation. These technologies have promoted the enhancement of customer personalization, physical store shopping, and contactless services.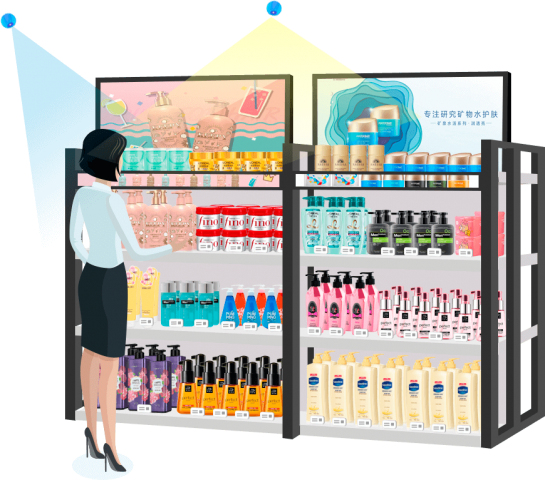 In fact, few retailers are ready to completely reform their business models to adapt to existing technology, because this will involve the cost of digital transformation and upgrading, but many large retailers, such as Walmart, are taking steps to increase the degree of automation. Amazon is also promoting unmanned stores-"Amazon Go". And in 2018, Kroger launched Kroger Edge, a digital shelf that displays prices, nutrients, coupons, and video ads, all of which can be updated from a central source. The plan will eventually connect the shelf to the shopper's smartphone for more personalization.
DNR Display believes that in the future, these experiences are not limited to supermarkets or superstores, or high-end retailers; small and medium-sized stores need to change their focus and turn to these next-generation technologies in order to serve customers in a better way after the new normal.
How to better copy the main advantages of online experience to the physical retail environment and enhance the in-store shopping experience has become a basic topic that must be faced by physical retail business growth today.
One of the most important technologies is digital signage and sensor technology. The 'OMO' theory (Online-Merge-Offline) proposed by Kai-Fu Lee has already pointed out the direction for the development of physical retail. The sensors are responsible for capturing the age, location, behavior, emotion, and other information of offline customers, uploading the data to the back-end, after the back-end AI big data analysis, using digital signage as the display carrier, to provide customers with more accurate and better quality information, facilitate customer decision-making. This is the highest level of interaction of touchless.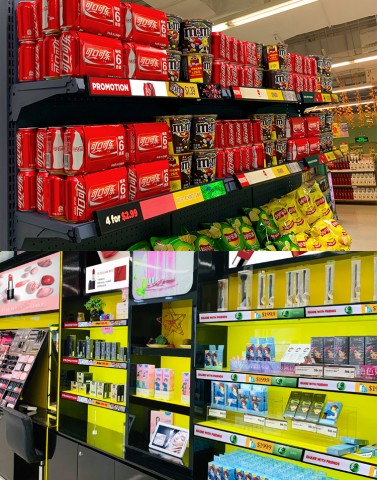 Traditional digital signage will take up many physical store spaces, and the shelf edge LCD display can solve this problem. Despite 76% of purchase decisions (and 60 percent of brand 'switch' decisions) being made impulsively at the shelf edge, the power of the shelf edge as a premium marketing tool can sometimes be underestimated. Since the aspect ratio of the shelf edge display is larger than that of ordinary digital signage, its various sizes can be adapted to different lengths of shelves. Deploying a Shelf edge display on the shelf can maximize the efficiency of information communication without taking up more space, bringing many advantages such as dynamic pricing, simplified operations, online reviews, environmental protection, and digitization. But the most exciting thing is the combination of shelf edge display and smart sensors, including AI smart cameras, gravity sensors, infrared sensors, air quality sensors, etc. The technologies work together to enhance operational efficiencies and to provide sales uplift and valuable data, and more importantly, also increase the customer's in-store shopping experience.
Digital technology is an ally in difficult times
Similar to other vertical industries, digital technology has also become the savior of the retail industry. Retailers are using many existing technologies to enhance the customer experience while protecting the health of employees.
Media Contact
Company Name: Bar type Lcd Display
Contact Person: Media Relations
Email: Send Email
Phone: +86 17898811493
Address:14th Floor, Fortune Building, Fuhua 3rd Road Futian District
City: Shenzhen
State: Guangdong
Country: China
Website: https://dnrdisplay.com/