National College Evaluation Camp Reveals The Names of Top Performers In Cincinnati
Leading organizers of nationwide football camps, National College Evaluation Camp, unveils the list of top performers at the recently concluded Cincinnati Camp NCEC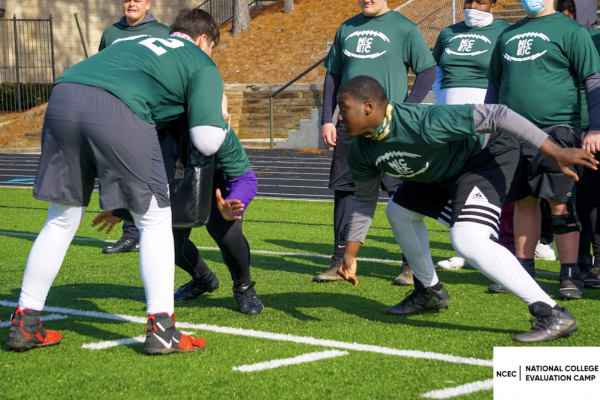 The National College Evaluation Camp Tour has grown over the years to become one of the biggest platforms for developing the next generation of football players across the United States. In a related development, NCEC recently rolled out the names of young talented football players that stood out at their Cincinnati Camp NCEC. The list cuts across different positions on the pitch, as the camp, led by the passionate Derrick Tatum, continues to support the growth of football in the US.
The list of outperformers and their positions as identified by the team of professional coaches at the Cincinnati Camp NCEC is highlighted as follows:
Top Linebackers
Linebacker – Qierstin Williams #149 @TheOnlyQue
Linebacker – James Minor III #147 @James Minor
Linebacker – KJ Brown @KJ_Brown06 #159
Wide Receiver
Wide receiver – Derrick Lawson @DLaw2022 #[email protected]
Slot/WR – Taije Frazier @Taije20 #137
Tight End – Antonio Fondren #164 @fondrenantonio
Defensive Lineman
Defensive End – Kylyn Macklin #158 @kylynmacklin
Defensive End – Chase Brown @ChaseBrown92 #152
Tywan January DT
Linebacker
Linebacker – Jameer Bryant bryant_jamier#146
Linebacker – KJ Brown @KJ_Brown06 #159
Inside Linebacker – Seven Blue @sevenblue13 #157
Running Backs
LukeEdwards _3 Luke Edwards
Alex Weeder
Defensive Backs
DB – Bartley Thomas #145 @bartley Thomas III
Corner back – Cameron Calhoun @imupnext84 #139
DB – Joshua Fussell @joshfussell11 #144
DB – Michael Smith @MikeeDa3rd #113
DB – Airriss Rosemond @imAirriss #118
Quarterback
QB – Evan Unruh @Evanunruh5 #140 C/o 22 MVP
QB – Tim Carpenter @timmm3x #111
QB – Bodpegn [email protected]
QB – Jayvion pounds @jayvionjack #151
QB – Logan Lawson – Instagram – Loganlawson_7 #159
Offensive Lineman
OL – London Johnson @LondonJohnson76 #174
Offensive lineman – Damarion Stone @stonedamarion #169
Offensive lineman – Evan Tengesdahl @EvanTengesdahl_ #163
The National College Evaluation Camp Tour moves across the nation, capturing several states to give talented players the needed exposure to become successful. The camps offer combined testing/position drills, nationwide recruiting media coverage, 24/7 sports, rivals, sports illustrated, and live streaming of drills to coaches of colleges.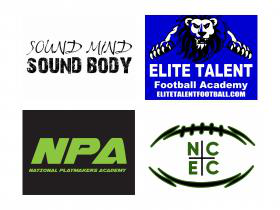 For more information about the National College Evaluation Camp Tour and how to earn an opportunity to join "the movement," please visit – www.ncectour.com. NCEC can also be found across social media, including Facebook and YouTube.
Media Contact
Company Name: NCEC National College Evaluation Camp
Contact Person: Derrick Tatum
Email: Send Email
Country: United States
Website: http://www.ncectour.com