Rob Tunbridge is highlighting the mental health issues in the UK through his latest album One in Four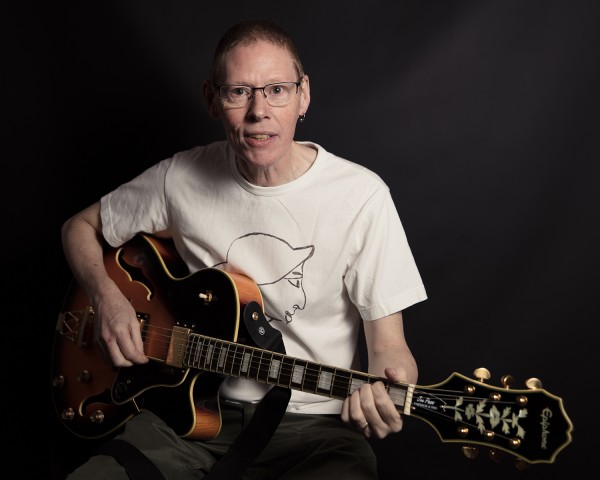 Rob Tunbridge is singer/songwriter based in Chelmsford, Essex England who recently released his album "One in Four" that makes a direct reference to the number of people in the UK that suffer from mental health issues. Internationally, this number is believed to be one in five. His album addresses and highlights various mental health topics such as depression, self-harming tendencies, anorexia and more. Despite the subject matter, the album is not depressing and it was written in an effort to bring understanding of the various issues that people suffer from and to help encourage openness and discussion of the subjects raised. The music is indie rock based and acts as a counterpoint to the lyrics.
Rob is trying to break the stigma surrounding mental health with his unique music that draws inspiration from the Glam Rock of the '70s and Synth Pop of the early '80s. One of the critics described his music as, "Status Quo, meets Erasure, crashes with Depeche Mode and Slade, the result being, a unique style of music that can only be classified as Rob Tunbridge!" It took about 18 months of writing/recording for Rob to complete his latest album One in Four. He was assisted by several other musicians from around the world with the recording of this album. Drew Jones (Bass Guitar), Pennsylvania, USA; Zurab Kostava (Keyboards) Tiblisi, Georgia; DaddyKid (Guitars and backing vocals), Writtle, England; Jeff Lewallen (Drums), North Carolina, USA. The album was mixed and mastered by David Johannson, Gothenburg, Sweden. There were also contributions from several other parts of the world, making this a truly international album.
Rob grew up to the sound of music playing throughout the house which inspired him to become a singer. He taught himself to play the guitar and learned the basics from a Bert Weedon play in a day songbook. Apart from guitar, he also learned to play Keyboard and many other instruments. When asked about his inspiration for his songs, Rob says, "I find inspiration all around me. My music represents me, my family and the world around me. I write the kind of songs that I like to listen too and I hope others like that too."
Listen to Rob's latest album One in Four, here.
More information about him can be found on his official website.
Media Contact
Company Name: Absic.rocks
Contact Person: Rob Tunbridge
Email: Send Email
Country: United Kingdom
Website: robtunbridge.rocks