PowerDeWise Dual Mics INTERVIEW SET provides Extremely Easy Interview Recording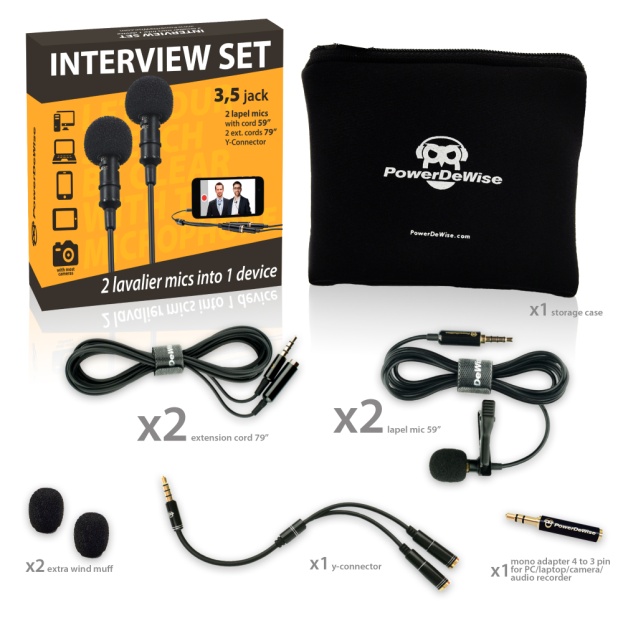 The mics are good for speech recording, video shooting, and voice recording
May 18, 2020 – Are you a bloger, vloger, speaker, trainer, a teacher for YouTube /Facebook /Instagram etc, amateur or a little higher level that records video + speech with iPhone/Smartphone/DSLR camera? ThenPowerDeWise Dual Mics Interview SET for 2 People is a must-have product.
PowerDeWise Dual Mics Interview SET for 2 People helps you to easily record the interview. With 2 lapel microphone set, you get clear sound and don't need to move one mic from speaker to speaker. PowerDeWise Dual Mics Interview SETcan also be used as single lavalier microphone (just do not use Y-connector and second mic).
The set includes: 2 lapel microphones + 2 extension cables, plus Y-connector. Everything is stored in a handy pouch. To work with PC/some cameras special 4to3 PINs adapter is included. Also, there are 2 extra wind muffs just in case you lose one.
PowerDeWise dual Lavalier Microphone is designed for vocal or video use and provides clear and accurate voice recording experience to the user, performs significantly better than the majority of the built-in microphones, making it ideal for all sorts of recording; indoors and outdoors.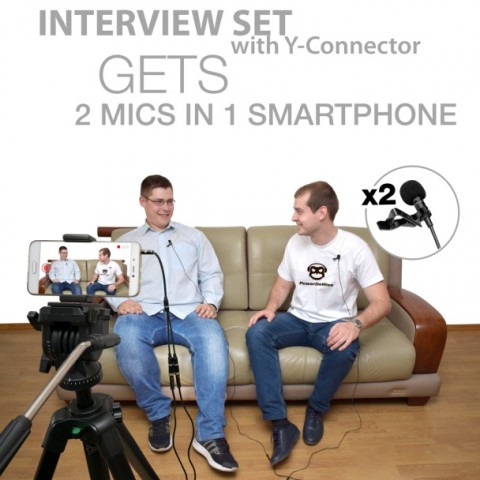 PowerDeWise Dual Mics Interview SET is the best interview microphone on the market. Having the right kind of interview microphone has a major role to play in the production of quality sound. PowerDeWise Dual Mics Interview SET will perfectly project your voice and match all your needs.
To buy the PowerDeWise Dual Mics Interview SET on Amazon, please visit: https://amzn.to/2rEGgq2 or www.powerdewise.com
Customer support contacts: [email protected] or call +1 773 3034703
Media Contact
Company Name: PowerDeWise
Contact Person: Victor
Email: Send Email
Phone: +1 773-303-4703
Country: United States
Website: www.powerdewise.com