IMPOPH Introduces the 2023 Version Astronaut Projector
Providers of innovative consumer products, IMPOPH, announces the launch of the latest version of its popular Astronaut star projector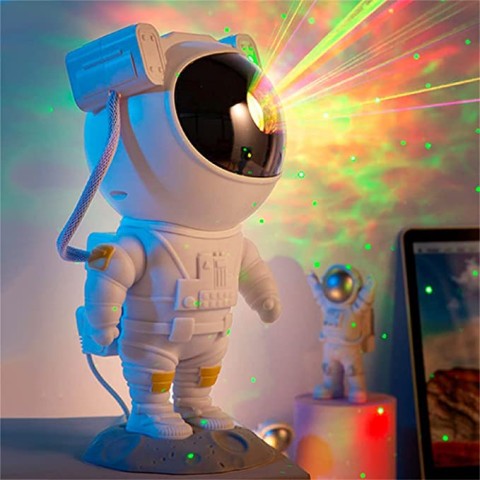 The IMPOPH team has again reiterated its commitment to delivering an amazing experience to different categories of customers across age groups with the recent introduction of the Astronaut star projector 2023. The 2023 edition of the product comes with a wide range of distinct features and functionalities that stand it out and make it suitable for different types of events across the globe.
"With Our Astronaut Projector transform your surroundings into a breathtaking galaxy anywhere, anytime! The soothing galaxy simulation puts the mind at ease while also creating a gorgeous aesthetic in any space. Slowly fading stars rotate around you reducing mental strain and instead inspire creativity." – IMPOPH.
The colorful and unpredictable Astronaut Galaxy Projector by IMPOPH has several color combinations, with flashing star lights that can be switched by remote control or buttons. It also has two control methods – the back button and the remote control, enabling users to switch between different modes with relative ease. The Astronaut light projector delivers a high-definition starlight galaxy that can be projected onto the wall and ceiling to offer an amazing feel and create a romantic atmosphere and exceptional leisure time.
IMPOPH is offering the 2023 Version Astronaut Projector to customers in the United States and Europe to enable them to enjoy a magical experience using a unique astronaut appearance design. The product is designed to turn the ceiling into a planetarium in the bedroom, with clear images that make users feel the charm of the star more intuitively. It also serves as an "out of this world" gift idea, especially for children with an interest in astronauts. Made with safe, non-toxic, environmentally friendly materials and high-quality LED chips, the astronaut projector is designed for durability.
The Astronaut Projector is suitable for birthdays, parties, weddings, room decor, children's day, Christmas, and anniversary gifts, creating a wonderful and starry atmosphere to help children stimulate their curiosity, imagination, and creativity.
To learn more about the 2023 astronaut projector and other fantastic products from IMPOPH, visit – https://impoph.com/. IMPOPH can also be found across social media, including Instagram, TikTok, Facebook,and via its online store.
Media Contact
Company Name: IMPOPH
Email: Send Email
Country: United Kingdom
Website: https://impoph.com/