10-week transformational course by celebrity dietitian Ella Davar RD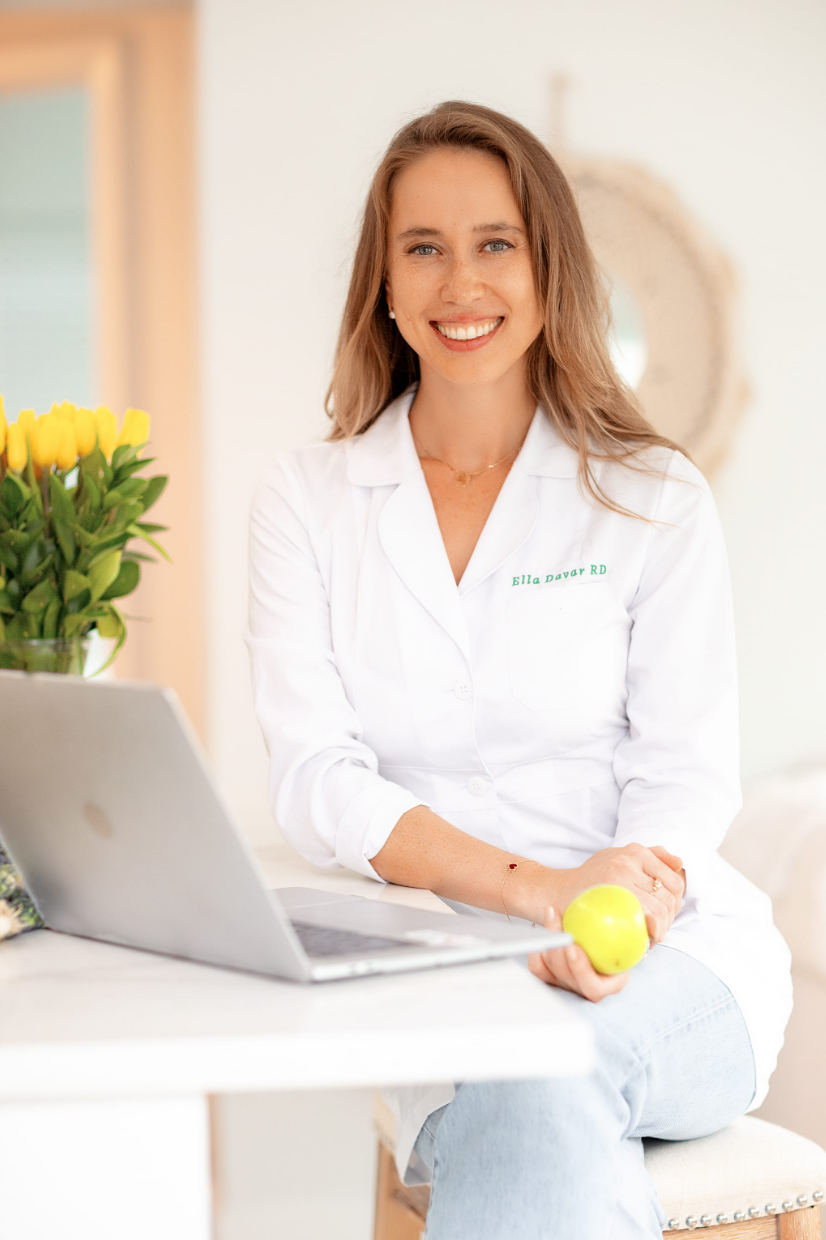 Developed by a licensed nutrition and gut health expert this course transforms your body and mind. After almost a decade of working in disease prevention, Ella launched a revolutionary approach to ultimate wellness and weight loss by combining the latest scientific developments in advanced nutrition and longevity sciences with mindfulness and quantum physics.
In addition to effective gut health optimization protocol for weight loss and metabolism, this course offers a subconscious mind transformation with guided therapeutic meditations to support long-term results and ensure healthy success with the right mindset.
This cutting-edge program has helped Ella's clients to solve the most challenging problem when it comes to healthier lifestyle choices and proper nutrition – our habitual behavior and perception of stress. Clients are raving about the short and effective sessions with Ella that include Breathwork for mindfulness and better metabolism, Theta brain wave therapy for a confident mindset and radical self-love, Guided meditations for stress reduction and deep relaxation, and even Hypnosis for effortless weight loss.
The results people get after completing this course are better digestion, fewer food cravings, weight loss, mental sharpness, more energy, and clarity, lower inflammation, less anxiety, and fewer migraines.
About the Founder
Ella Davar RD is a respected dietitian, a role model, a trend maker, and a licensed food expert with a fascinating story. She grew grew up on a farm in rural Russia, became a young immigrant at nineteen years old, struggled through poverty, lack of language skills, and health issues; acquired a degree in Finance, and dealt with weight issues while working in a stressful environment in Wealth Management on Wall Str. She changed her career path to the healthcare industry and studied Nutrition Science at NYU, yoga, and health coaching.
For almost a decade Ella has helped clients achieve digestive and metabolic health and developed a signature "Gut-Brain Method" which helped hundreds of people to improve their digestion and metabolic health, lose weight, and feel less bloated.
Ella is a regular expert speaker at conferences, wellness events, and various podcasts. She gives talks all over the world about health, nutrition, biohacking, immigration, overcoming challenges with confidence, and meditation to corporations, associations, and universities.
She writes monthly articles for MindBodyGreen and has been featured in People, Shape, Huffington Post, and AllRecipe magazines, and co-hosted a radio talk show "Harmony" on a local radio station in NYC. Ella's recipes are featured on the NYU Steinhardt School website.
Social media:
Instagram @ella.davar
Facebook @elladavar
YouTube @elladavar
LinkedIn Ella Dava
Media Contact
Contact Person: Ella Davar RD
Email: Send Email
Phone: 917-475-6503
Country: United States
Website: nutritionistella.com/gut-brain-method