Johnny Gaw Yu Receives Golden Globe Annual Award for Outstanding Filipino Achiever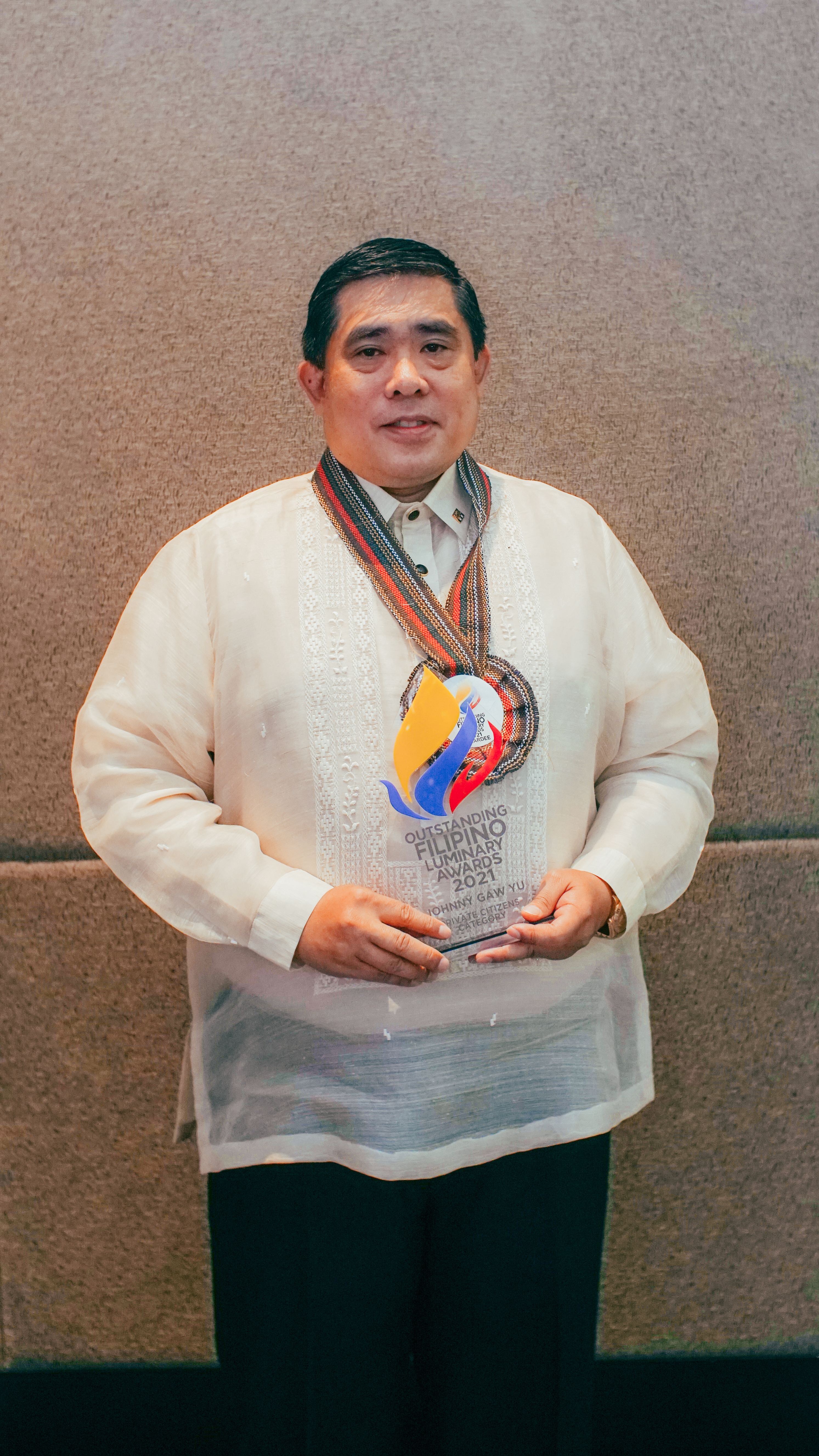 Johnny Gaw Yu is the recipient of this year's Golden Globe Annual Awards for Outstanding and Significant Achievement in Public Service. The award will be presented to him on December 10, 2021 at Fiesta Pavillion One Rizal Park Manila by the organizers of at the ceremony. Mr. Yu has spent most of his life giving back to the community through volunteerism and philanthropy with organizations such as Rotary Club International, Philippine Rotary in Emergency Preparedness and Response (PREPR) Foundation, among others.
Previously, he served as the Fire Marshal of the Association of Volunteer Fire Chiefs and Firefighters of the Philippines Inc. Regional Director for the Office of Civil Defense-National Capital Region, Executive Consultant for the Presidential Action Center, and Conferred as a "Sultan" of the Entire Mindanao by the 18 House of Sultans and Datus are among many involvements that have helped prepare him for what he does today.
"I find that serving in a number of different capacities and providing varied service gives me such an adrenaline rush and pleasure! Most importantly, I get a sense of accomplishment no matter how busy my schedule looks or how tedious the tasks may be," says Mr. Yu.
Mr. Yu credits everyone he has worked with and all of the various seminars and trainings he has attended for his success, stating that they have all helped him to earn respect, distinction, accolades, and recognition as well as develop his talents and expertise. He may not be a politician, but his concept of good governance and what it takes to achieve it is interesting. He affirms, "If all government members and leaders are honest, dedicated, and responsible in executing their duties, the government can operate effectively. Graft and corruption must be stamped out by stringent monitoring of all operations and officials manning various government agencies.
Mr. Yu is a good and decent man who lives an altruistic life, with great generosity and devotion to public service. He's a seasoned entrepreneur as well as a tireless civic leader. Just last month, he was named Outstanding Filipino Luminary for his contribution to the country.
Media Contact
Company Name: JGY Communications Group
Contact Person: Mylene Cruz
Email: Send Email
Phone: 09172555291
Address:43 Lanzones St. Project 2
City: Quezon City
Country: Philippines
Website: www.johnnygawyu.info