Introducing E-pal, the first platform in the Metaverse enabling gamers to earn money by playing games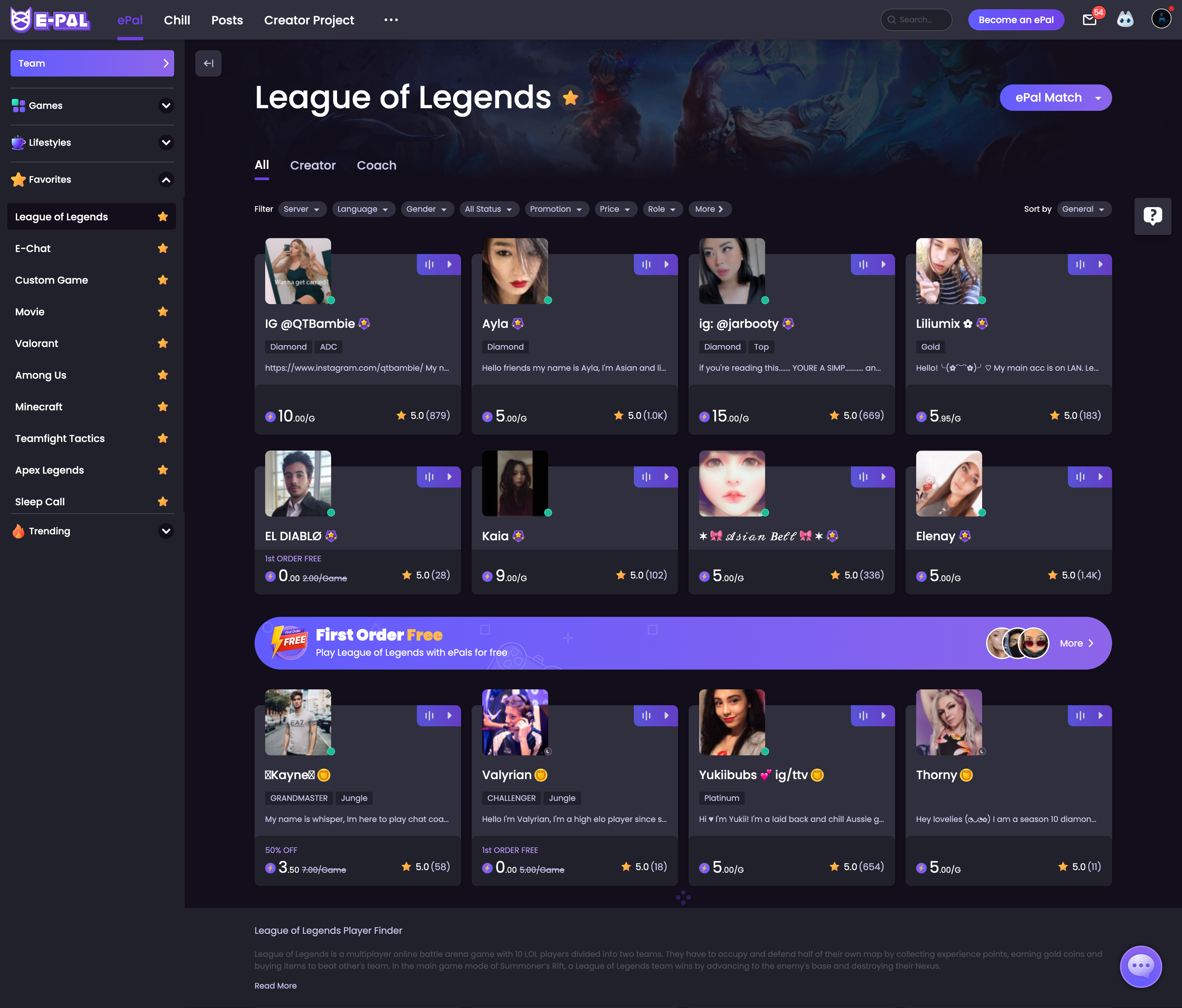 E-Pal is an authentic and personalized social companionship service platform in the Metaverse, chosen by 1,000,000 users which is set to provide a lot of job opportunities on the virtual platform.
The Metaverse is a gradual convergence of the digital world with the physical world where smart lenses and BCI devices will enable people to be surrounded by information – interactive information for work, entertainment, education, and more. This is undoubtedly being spurred by the increasingly digitized life initiated by the COVID-19 pandemic.
E-PAL is living up to its motto: "Get carried, game and life", by becoming the first platform in the Metaverse enabling gamers to earn money by playing games. This will become the tipping point for people to start working in the Metaverse and abandoning their real-life jobs.
"You can get carried both in-game and life here by real people. We provide real-person Interactive entertainment across hundreds of games and other interesting personalized social interactions. We are committed to bringing real and unique experiences to all the young people out there. Let's interact with delightful souls", said an executive of the platform.
The platform is replete with fun ways to play games. With many games now creating custom games, this is where most of the fun content online are made. So gamers can come to E-PAL and order 'ePals' (fellow members of the platform) who are very good at certain gaming modes and enjoy a very fun experience in certain games. This is in addition to other exciting features such as:
E-pal – Teammate Finder: E-pal provides users with more than 100 popular online website games, including League of Legends, Dota 2, Overwatch, Call of Duty and so forth Where users can find teams and teammates for a thrilling gaming experience.
E-pal – Game Creator: E-pal encourages ePals to create and share unique game strategies being a game creator in-game communities to obtain official awards and become an influencer attracting more followers and new gamers
E-pal – Lifestyle Services: E-pal is well developed for easy access to interactive entertainment and lifestyle services (such as voice chat online, watch movies together online, sleep calls, wake-up calls, emotional support, relationship advice, etc.) to connect with others.
The platform was also developed with great communication in mind. According to a company spokesperson: "We have been talking with lots of users, and many have said that they did not expect such a good and enjoyable experience to talk to an ePal while playing the games they love. ePals are caring and very supportive, in games and emotionally." Users can also be coached by experienced players/ex-pros. They end up becoming better after sessions with an ePal.
Media Contact
Company Name: E-pal. Inc
Contact Person: Leo Li
Email: Send Email
Country: United States
Website: https://www.epal.gg