Elsie Reed's New Book "Fibromyalgia and Anxiety" Tells It All About The Positive Effects of Herbal Treatment on Fibro Pain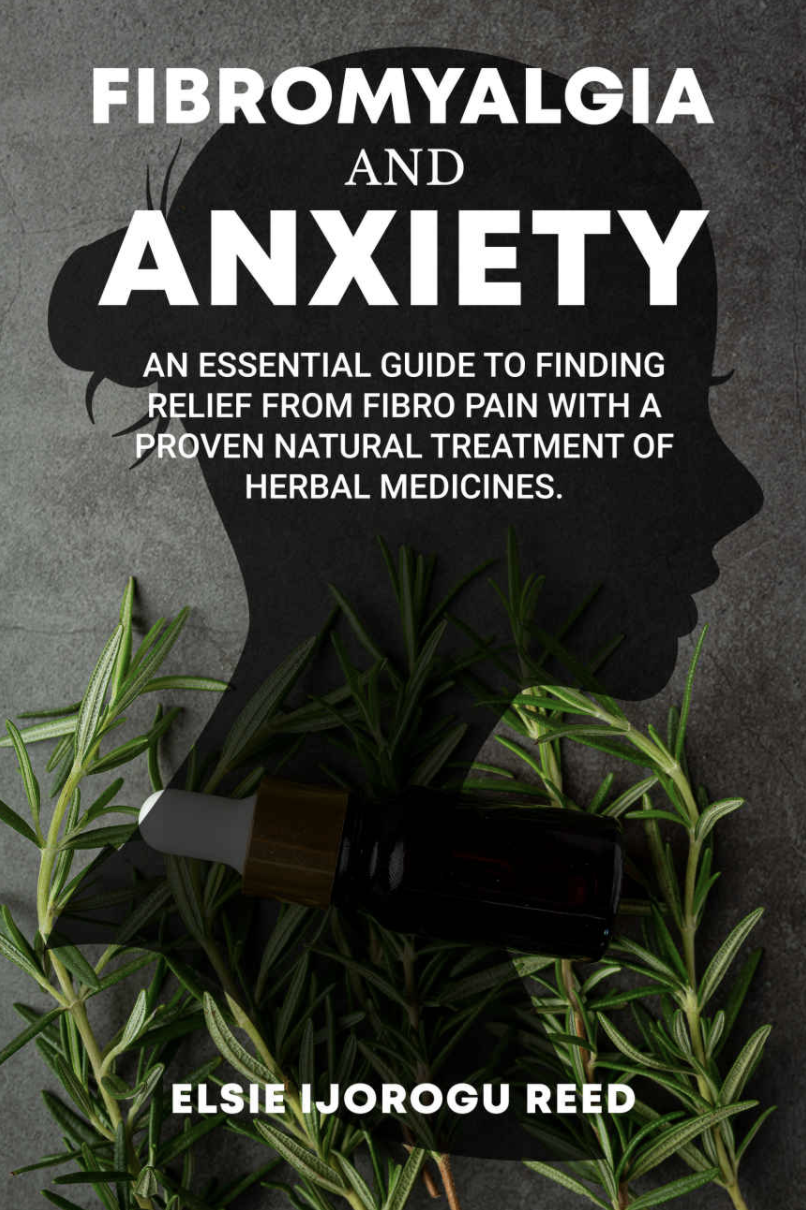 United Kingdom – Elsie Ijorogu Reed is contributing to the fight against fibro pain with 'Fibromyalgia And Anxiety: An Essential Guide To Finding Relief From Fibro Pain With A Proven Natural Treatment Of Herbal Medicines.' The book launched recently on Amazon marking the esteemed herbalist's second official book.
'Fibromyalgia And Anxiety' is inspired by Elsie's personal story of how she has lived with and managed fibromyalgia for the past 17 years. Fibromyalgia is a common disease that affects about 3-6% of the world's population. Out of this small crosssection, 75-90% are women. The disease is a disorder characterized by widespread musculoskeletal pain accompanied by fatigue, sleep, memory, and mood swings
Studies have revealed that Fibromyalgia amplifies painful sensations by affecting how the brain and spinal cord process painful and nonpainful signals. Unfortunately, no tests can diagnose the condition. The symptoms are often triggered when the body encounters some forced processes such as surgery. It gets worse. Considering that the condition is not common and is largely ignored by manufacturers in modern medicine, Fibromyalgia has no orthodox cure. However, its symptoms can be managed by adopting Elsie Reed's herbal medicine which is discussed in her book, 'Fibromyalgia And Anxiety'.
With her book, Elsie is out to create awareness for the uncommon but significant condition. In it, she explains in simple terms what Fibromyalgia is, its causes, and available treatment options. She also provides tips to help sufferers manage the condition as they go about their daily routines.
According to Ngozi Nnaife, a satisfied customer, 'As a sufferer of this condition, this book is an eye-opener. I have searched so hard to understand this debilitating condition and this book has made it so easy and simple to understand the condition, its symptoms and especially the alternative treatment options.'
As a result of suffering from the pain for several years with no help from modern medicine, Elsie developed these herbal treatments. She currently owns an herbal shop and has acquired several diplomas including advanced master herbalist and aromatherapist. Apart from being an herbalist, Elsie is an IT consultant with over 22 years of experience.
About the author
Elsie Ijorogu Reed is an herbalist who has specialized in phytotherapy, naturopathy, aromatherapy, health, and wellness. She lived with severe pain all over her body for over 12 years and after multiple check-ups from different reputable doctors in the UK, USA, and Qatar, she was diagnosed with a Fibromyalgia condition that had no cure. In an attempt to look for alternatives to modern medicine, Elsie became a certified herbalist and created herbal medicine that relieved her pain and made her condition manageable. Apart from creating herbal treatments, she loves spending time with her family, reading, and taking part in charity works & awareness programs.
Media Contact
Company Name: Halima Yard Remedies
Contact Person: Elsie Reed
Email: Send Email
Country: United Kingdom
Website: http://www.elsiereed.com/