Eye Love Introduces Heyedrate Eye Cream and Face Moisturizer to Consumers Looking for a Tender Eye Care Solution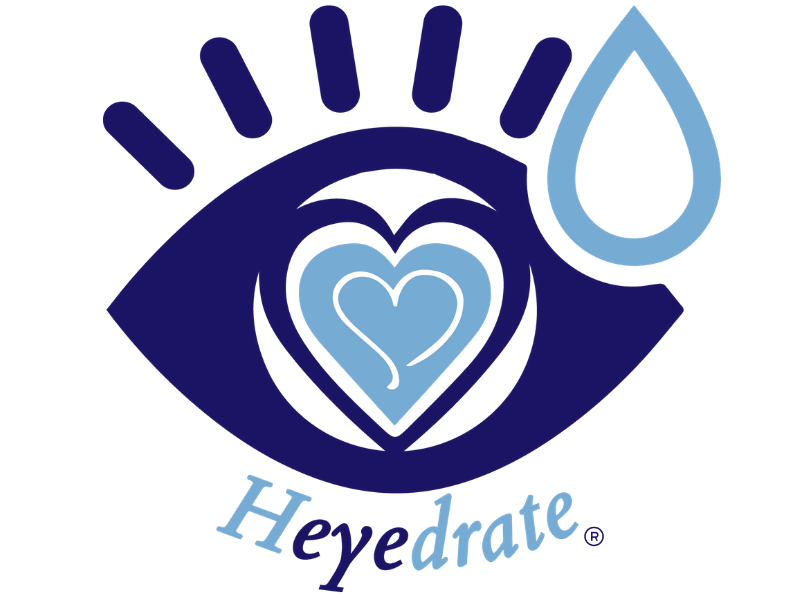 Columbia, SC – October 7, 2019 – Most eye creams and face moisturizers are known to hurt the skin around the eyes, but not the new release from Eye Love, Heyedrate. Eye Love goes one better with the release of their Heyedrate Eye Cream and Face Moisturizer on amazon, a product that is both effective and gentle on the skin around the eyes.
According to popular medical blog, Healthline, the skin around the eyes often show the first signs of a failing beauty care routine. This fact offers a solid conviction as to why wrinkles first start to form from the skin around the eye. For this reason, doctors and top beauty care brands advice consumers to choose their routines and products carefully.
The experts at Eye Love are looking to educate the general public about the dangers of applying products with harsh chemicals around the eyes. Some casualties are known to include redness, irritation, and inflammation which often translate to blepharitis, dry eyes, and meibomian gland dysfunction. An effective eye cream and face moisturizer without any harsh and harmful chemicals is a product most beauty care enthusiasts should be delighted to use.
Heyedrate's Eye Cream and Face Moisturizer does the crucial job of hydrating the skin around the eyes using mostly organic ingredients. Some ingredients included in the mix are organic aloe juice, coconut oil, raw shea butter, non-GMO vitamin E oil and jojoba oil. The non-greasy Heyedrate Eye Cream and Face Moisturizer is advertised to enhance antiaging, skin toning while reducing itchiness and dryness on the skin.
When quizzed about the Heyedrate Eye Cream and face Moisturizer, Nirvana, a customer from Amazon, had this to say, "I have tried other moisturizers and they were so so; most were too greasy-feeling and "heavy" on the skin. I like this Heyedrate cream so far because it is light, not greasy, can be used on eyelids and just leaves my skin feeling nice after applying it. I usually apply it after using the Heyedrate Lid and Lash Cleanser, twice a day, at around noontime and then again before bedtime."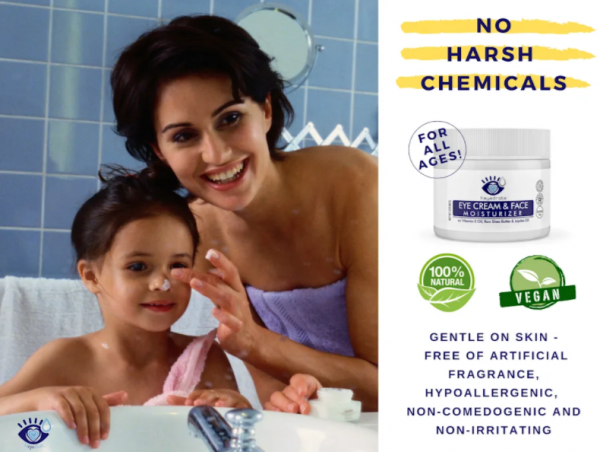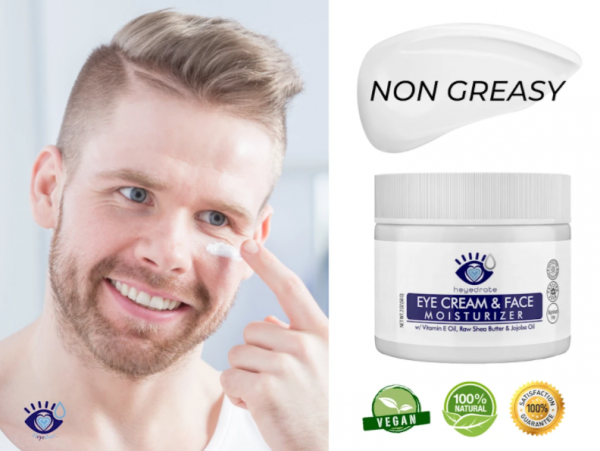 About Eye Love
Eye Love is a company owned by two eye doctors and stands out as one of a few beauty care companies with actual medical practitioners at the helm. Every product manufactured by the company is guaranteed to yield a 100% satisfaction. With every product sold, Eye Love gives glasses, sunglasses, and an eye exam to someone who can neither afford nor obtain quality eye care.
For more information, please visit Eye Love on Amazon.
Media Contact
Company Name: Eye Love
Contact Person: Amy Gharibvand
Email: Send Email
Phone: 1-888-EYE-LUV9
City: Columbia
State: SC
Country: United States
Website: https://eyelovethesun.com/